Why should I hire a professional photographer
to take pictures of my newborn while I can take unlimited photos of my littles anytime?
If you ever tried, you probably know newborn photography is harder than it looks.
You may think the little one is sleeping most of the time and seems so easily manipulated to for desired pose. It should not be much different than still photography.
However, the fact is, when you finally get the baby to sleep, you are tired, the place and light are not ideal, the newborn's outfit is not perfect, and no one wants to disturb the sleeping angel, or after a few shots, you are too tired to come up with more creative frames. The worst is except selfies, it's extremely difficult to get a proper photo of yourself and the baby, not to say the whole family.
If you want professional looking photos of your baby and/or with the family, you probably want to hire a professional photographer.
4 reasons to hire
a professional newborn photographer: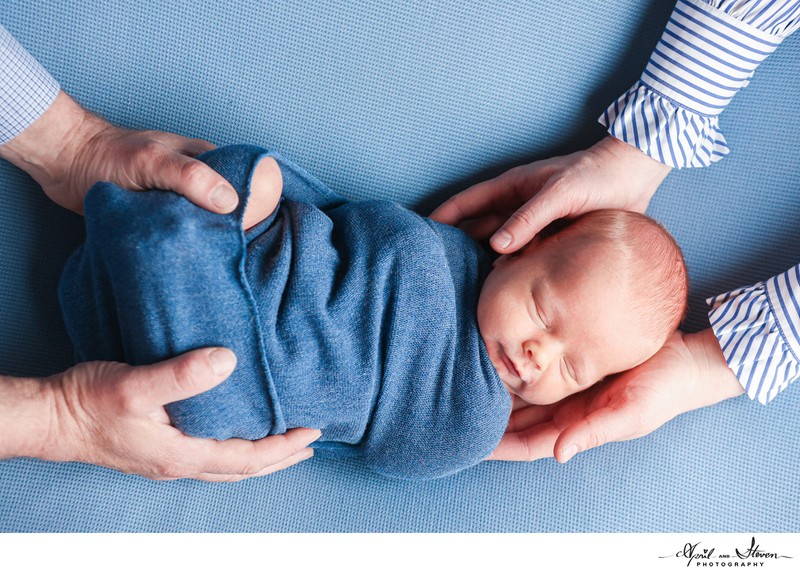 #1 – Safety
This is the utmost importance when choosing a photographer to handle and take photo of your newborn. Experience newborn photographer should be skilled on how to safely wrap, position, and smooth your newborn for photos. When holding or moving the newborn, there should always be three-points of contact (i.e., holding with both hands and against one's body). The baby's head and neck should always be supported. Any posture that imposes strain on the baby's body should be avoid. The photographer should be sensitive enough the know earliest if the baby feels uncomfortable. These comes from years of practice and experience. Know that someone professional and had experience, give you piece of mind.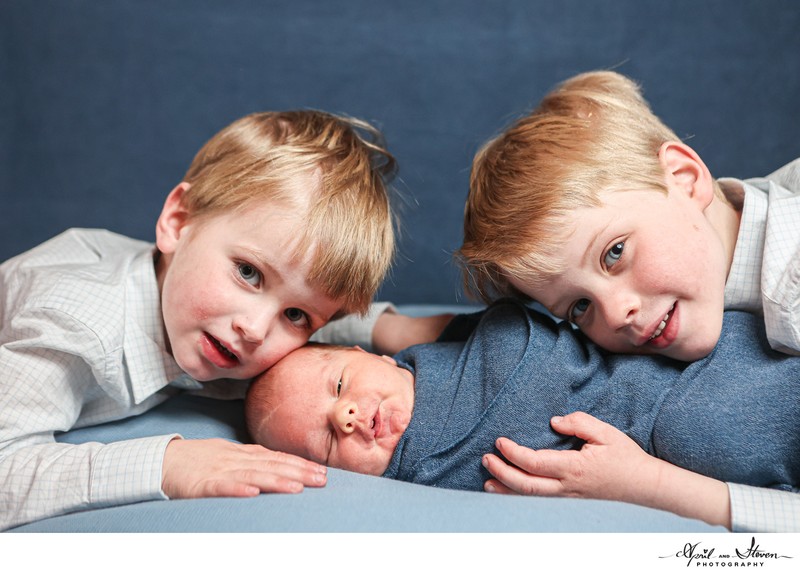 #2 – Photography expertise
Like many other type of photography, newborn photography has its own unique challenge and skill sets requirement. A deep understand of the art of photography, how to leverage natural light and/or manipulating external light and the mechanic of the camera to create the best possible photos out from the camera Education is the only way to create professional photos. As important as education, hand-on experience differentiate a amateur from profession who can deliver consistent quality photos. Experience can only be gain by covering many photo sessions with many unique newborn babies and their families in various situation. These all take huge investment in time and money.
It only takes one bad experience to stop your interest in getting beautiful newborn photos of your little one. Making sure you find a photographer who consistently deliver the quality and style you like became more important if you agree a trial-and-error method is not ok for your newborn.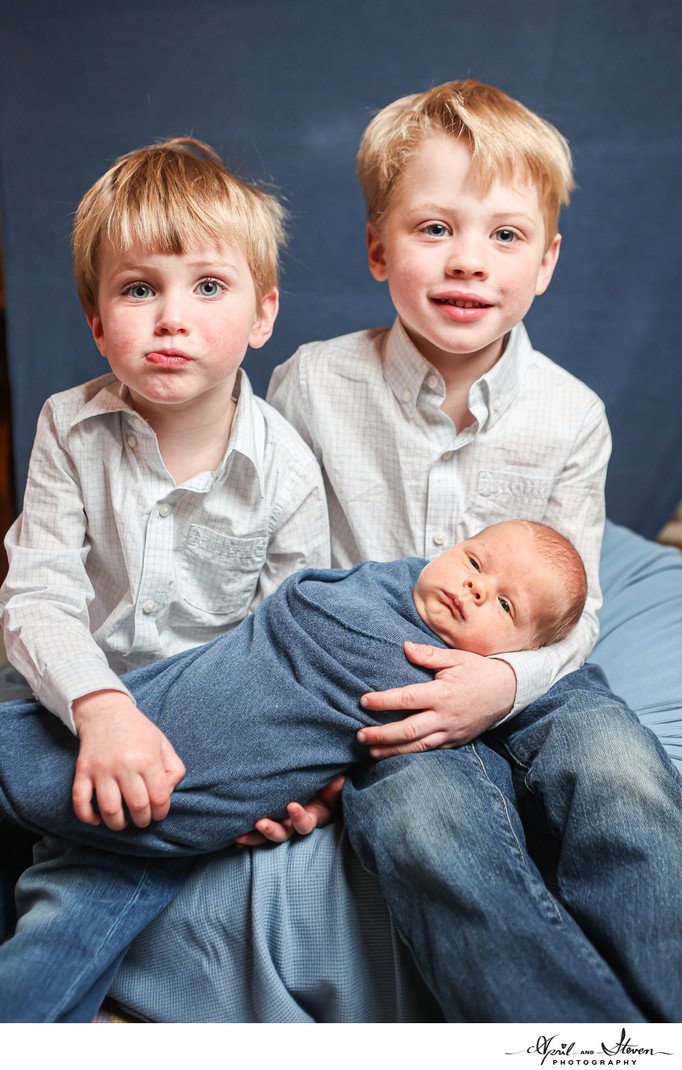 #3 – Editing expertise
As important as capturing everything perfect on the camera, editing the newborn images on the computer is nonetheless necessary and it requires trained eyes and technical skills. Some babies have jaundice. Others have flaky skin, baby acne, or scratches from their nails. These temporary conditions are very common. A professional newborn photographer should be able to correct these marks while retaining skin texture and avoiding the overly airbrushed look to create the perfect newborn photos. Color tone, brightness, and contrast consistency is also very important. You should pay close attention to these details when looking at a photographer's portfolio: are the style consistent? are the color tone consist?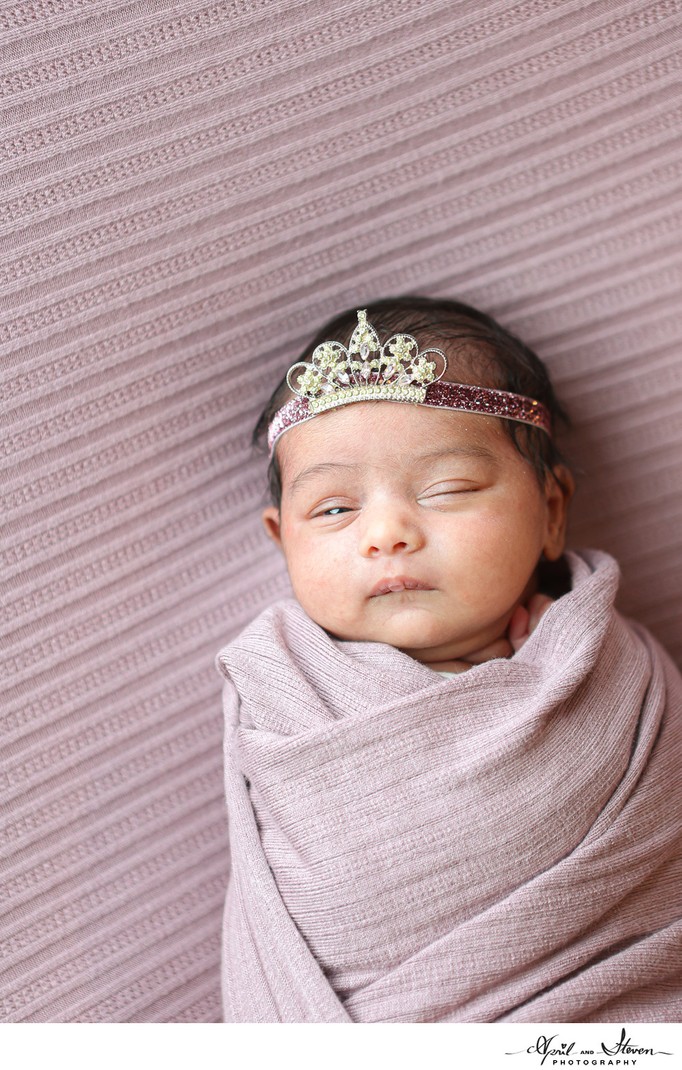 #4 – Professional equipment, lighting, props, and software
The talent and skill behind the camera are essential to delivery professional good quality images. Photography is NOT just pointing and clicking. Anyone trying to masker the art knows. That being said, the right tools are equally important and necessary to do the job well. Equipment and maintenance of equipment such as high-end camera, lens, strobe light, reflector, backdrop, baby backdrop stand, and other photography props is a large investment. Hiring a professional photographer allow you to enjoy the beautiful results of the combination of the soft- and hard-ware without investing the time and money to acquire them.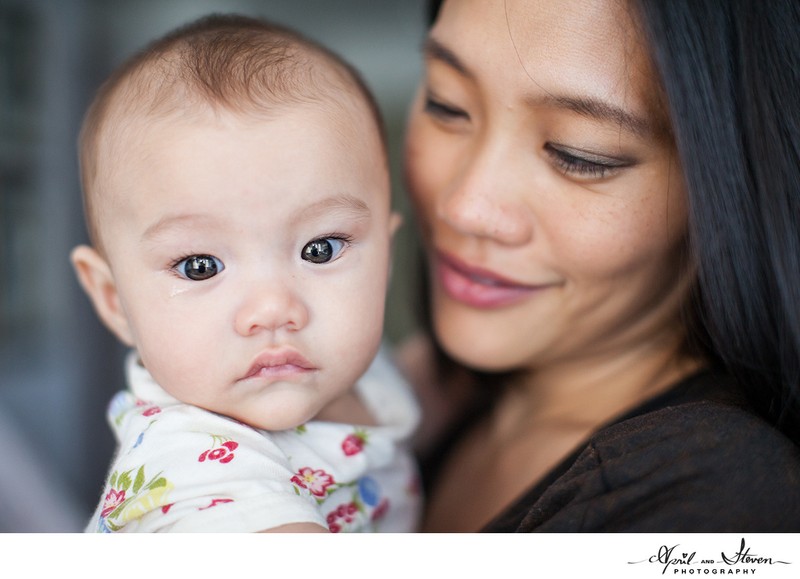 Copyright@2022 April and Steven Photography | New Jersey Wedding, Portrait & Event Photography